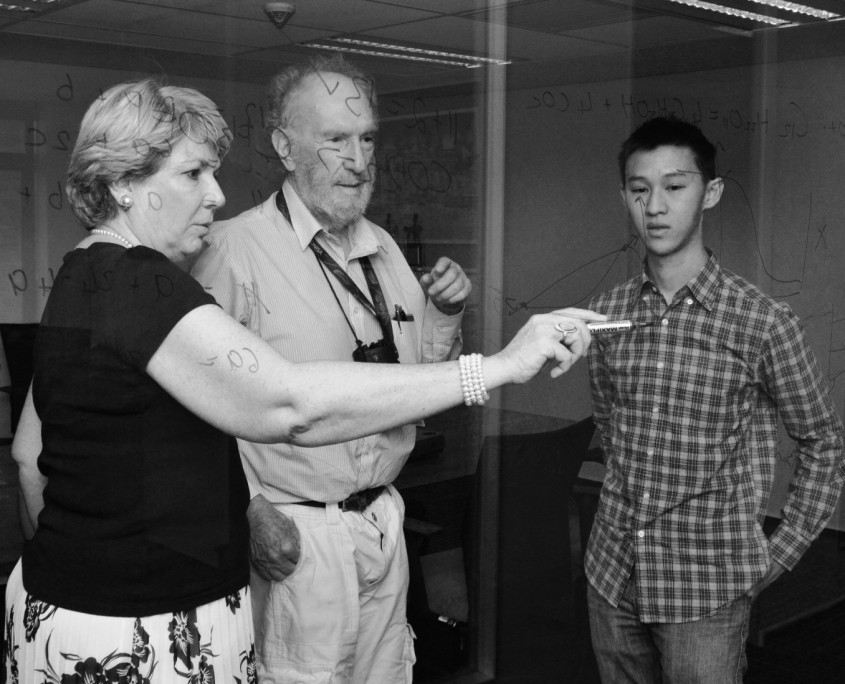 Photographer: Michelle Low
Title: Research is Attainable
This picture depicts three extraordinary chemical engineering academics brainstorming ideas by writing on a window pane. Prof Diane Hildebrandt (on the left) is a B-rated scientist, while Prof David Glasser (in the middle) is an A-rated scientist. Both are directors of the MaPS (Material and Process Synthesis) a research unit at Unisa, they have supervised over 75 postgraduate students and have published more than 100 research articles. Furthermore their research is very diverse, which includes topics such as Fischer- Tropsch, biotechnology, process synthesis and Attainable Region (AR) theory. Dr David Ming (seen on the right) is a lecturer at the University of the Witwatersrand, obtained his PhD in 2014, has published five articles, is one of the 2014 Mail and Guardian Top 200 Young South Africans and is one of the directors of EWB-SA (Engineers Without Borders South Africa). These three are discussing AR theory and are currently writing a textbook on the topic, which will be published with Wiley. AR theory deals with optimising chemical reactors and can be taught via simple examples since it is based on graphical ideas.
Photographer: Dr. Camilla Floros
Title: Turtle Release
Nine juvenile loggerhead turtles await release back into the ocean after several months of rehabilitation. Loggerhead turtles are one of two species that nest and lay eggs along the northeast coast of South Africa. Many juvenile turtles get swept down from the north coast by the strong Agulhas current and get washed ashore by stormy seas. These turtles need rehabilitation because of exposure to cold water and dehydration. The loggerhead turtle is one of many turtle species at risk from human activity and is listed as ?endangered? on the IUCN red list. Thus rehabilitating juvenile turtles is seen as a conservation priority.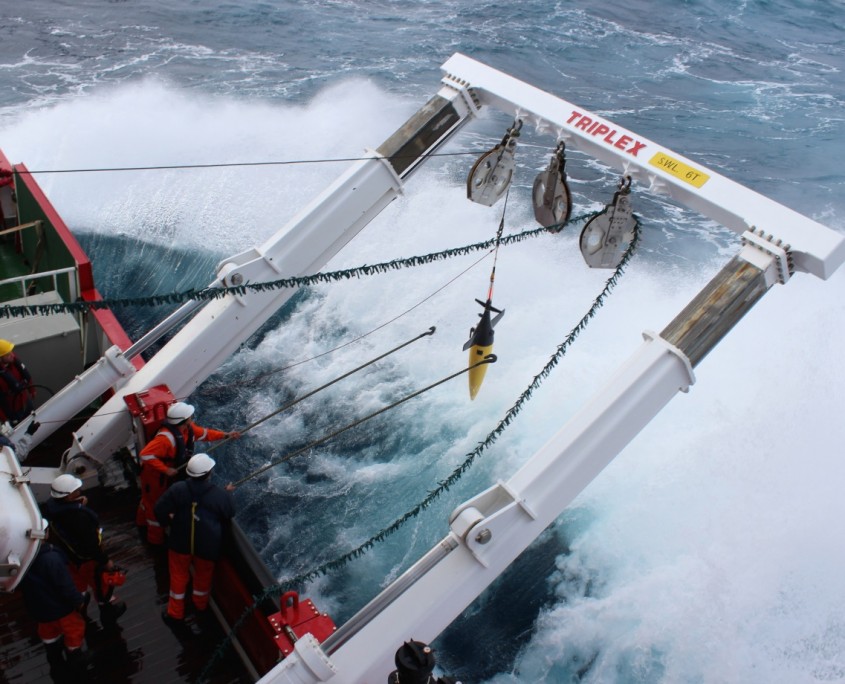 Photographer: Emma Lewis Bone
Title: Glider Deployment in the Southern Ocean
This image depicts the deployment of a Kongsberg Seaglider™, an autonomous underwater vehicle owned by the CSIR. This underwater glider was released into the Sub-Antarctic Zone, from the SA Agulhas II, on the 28th July 2015 as part of the Southern Ocean Seasonal Cycle Experiment. Seagliders provide continuous, long-term measurements of a suite of important physical and biological parameters. They move through the water in a sawtoothed manner, receiving waypoint co-ordinates through GPS fixes while on the surface. The vehicle typically surfaces after each dive to transmit collected data and receive further instructions through satellite telemetry. The gliders use small changes in buoyancy and wings to achieve forward motion, with the systems roll and pitch controlled through an adjustable ballast. Conditions in the Southern Ocean are often wild and inhospitable and this deployment forms part of a pioneering winter excursion that will provide the international oceanographic community with novel and significant insight into seasonal processes governing the region.
---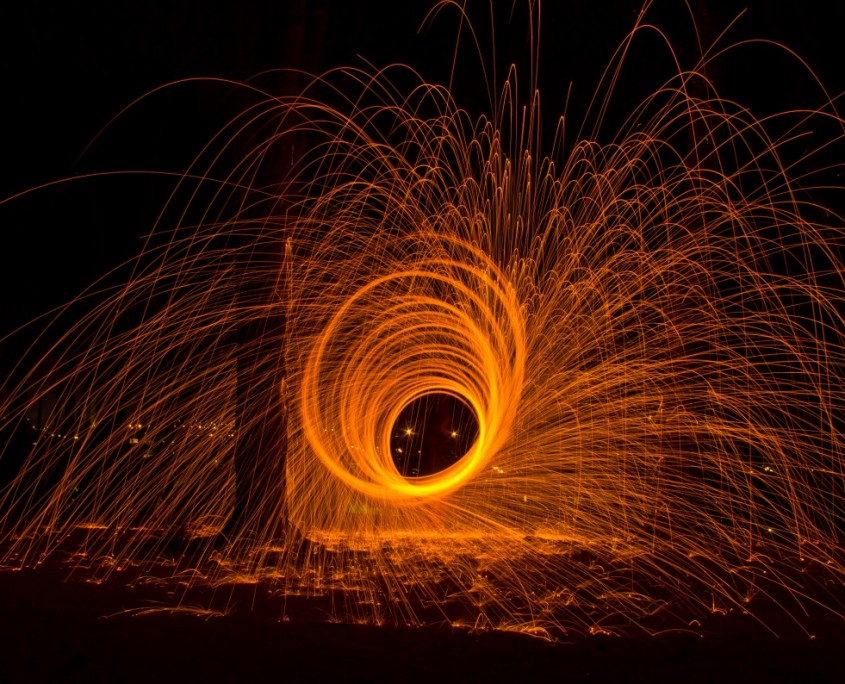 Photographer: Felix Murray-Shum
Title: Prometheus
This image was created using steel wool in a homemade mesh cage attached to a length of rope. I set the steel wool on fire and swung therope in a circular motion, while I had my camera set up with the long shutter speed. The steel wool burnt at a quicker rate because of the increased flow of oxygen due to the swinging. This procedure is quite common in modern photography and is referred to as Spinning Steel Wool. I personally find long exposure shots that involve any form of "light painting" extremely interesting. Having to find the balance between my iso, aperture and shutter speed is an enjoyable challenge.
---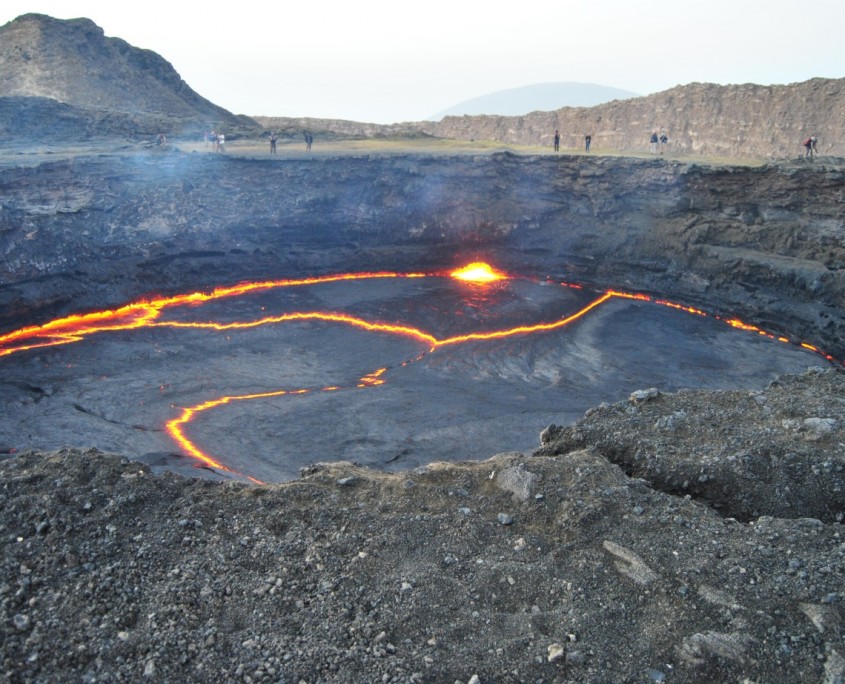 Photographer: Christopher Lambert
Title: Magma in Motion-Erta Ale
Here sulfur rich fluids hop or squirt out the hydrothermal vents that penetrate the salt pans in the explosion crater in the Danakil Depression giving rise to beautiful red and yellow salt landscapes.
---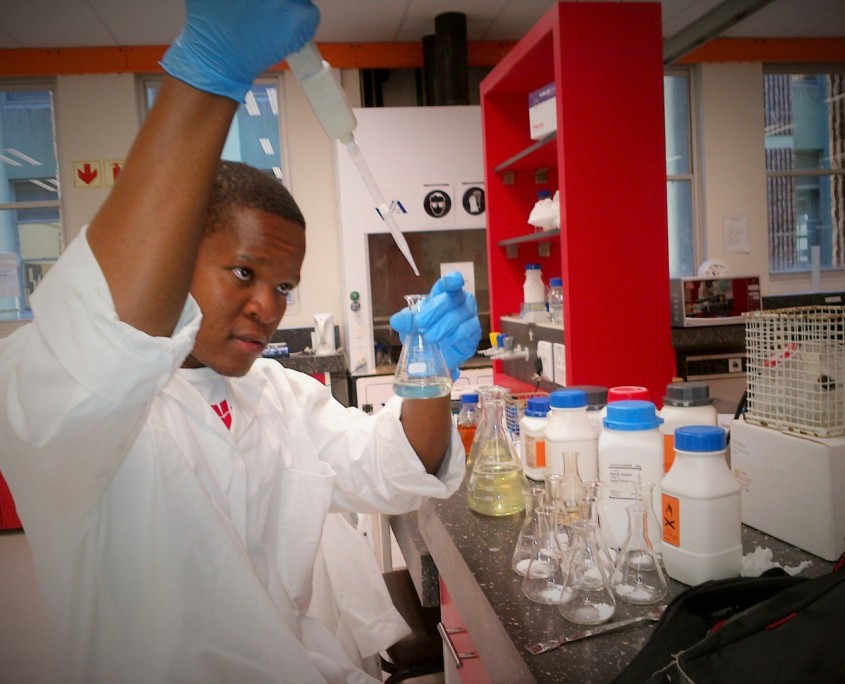 Photographer: Nsikelelo Malinga
Title: Pre-treatment of Biomass for Ethanol Production
A postgraduate student preparing dilute acids for the pretreatment of biomass for the liberation of sugars which then will fermented to bio-ethanol. This is of great significance since underutilized waste material such bagasse, corncobs, peanut shells is used to produce useful products, which also adds value.
These SA Science Lens images are protected by copyright. Should anyone wish to use these images, please contact SAASTA at sciencelens@saasta.ac.za.